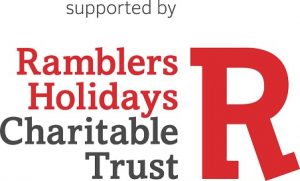 Fix the Fells is celebrating after receiving a generous funding boost this festive season.
The Ramblers Holidays Charitable Trust has agreed to give a £2,000 grant to the vital conservation and upland path repair work of Fix the Fells.
The money will specifically be allocated towards a new Fix the Fells volunteering initiative, which will expand our team of volunteers through the organisation of weekly work parties carrying out remedial repair work on upland mountain paths.
This work will be delivered on a "stitch in time saves nine" basis, meaning minor repair works now will prevent significant path damage – and huge repair costs – in the future.
The grant will specifically pay for tool and personal protective equipment for the volunteers.
More details on this project, which will begin in April 2018, will follow in due course.