Beginning in June our new team member Lewis Robertson arrived after spending a year as a long term volunteer in the Brecon Beacons, although originally from Morayshire; and dived straight into the deep end of path repair by tackling a stretch of the Brown Tongue path, turning this –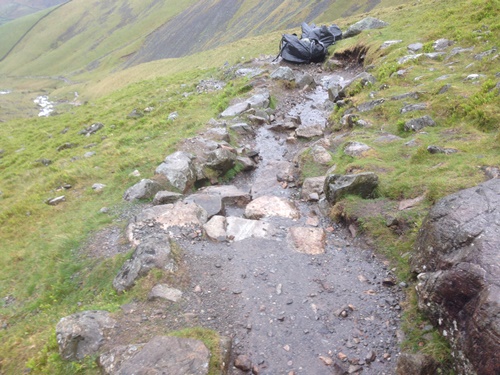 into this –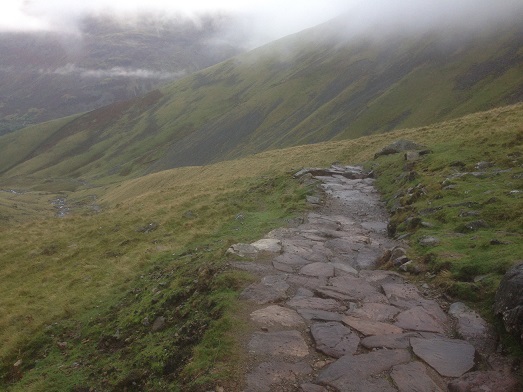 Having spent a year in sandstoney regions where paths tend to be built out of small (by our standards) chunks of stone the transition to large volcanic lumps of the Borrowdale Series was quite a challenge.
At the start of August our Cymric cousins from Snowdonia joined us for a week of path constructing and complaining that Cumbria is a lot wetter and colder than Wales. Here Jack is looking with alarm at yet another rain cloud sweeping in from the coast while Lewis adjusts a rock –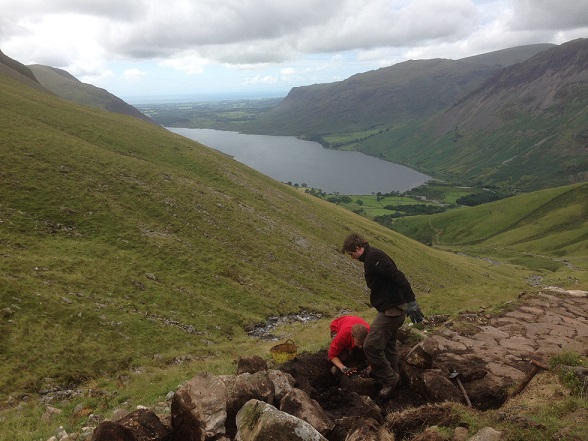 Later in August the team reciprocated by visiting Snowdonia for a week to join in some work on Tryfan.
A diversion from Wasdale saw us commence work on the Buttermere side of Scarth Gap – a project funded by the Government's Rural Payments Agency in the aftermath of Storm Desmond's destructive frenzy. Because of delays in flying stone to site the majority of theis work will be completed next year. As the Buttermere valley looks Vaguely Northwards it will be harder to spot the approach of the usual Westerly rain clouds.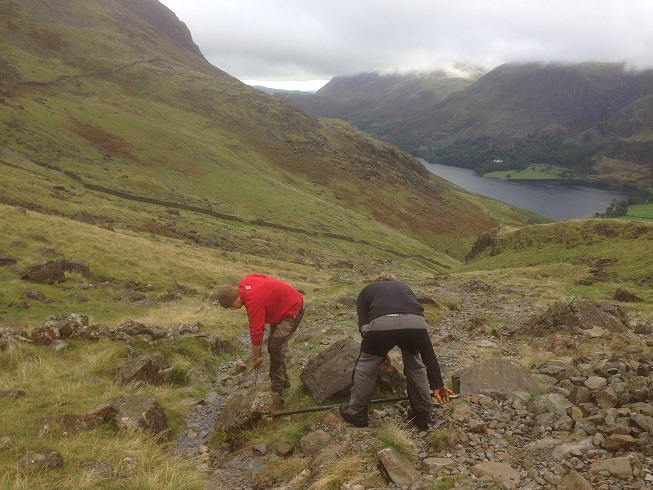 John and Lewis are here engaged in path definition and spring diversion; the latter being at the core of this project.