Welcome to this month's "Spot the Helicopter" competition. Use your skill and judgement to pick the location of a small "squirrel" machine in the gloom of a misty November day in Buttermere.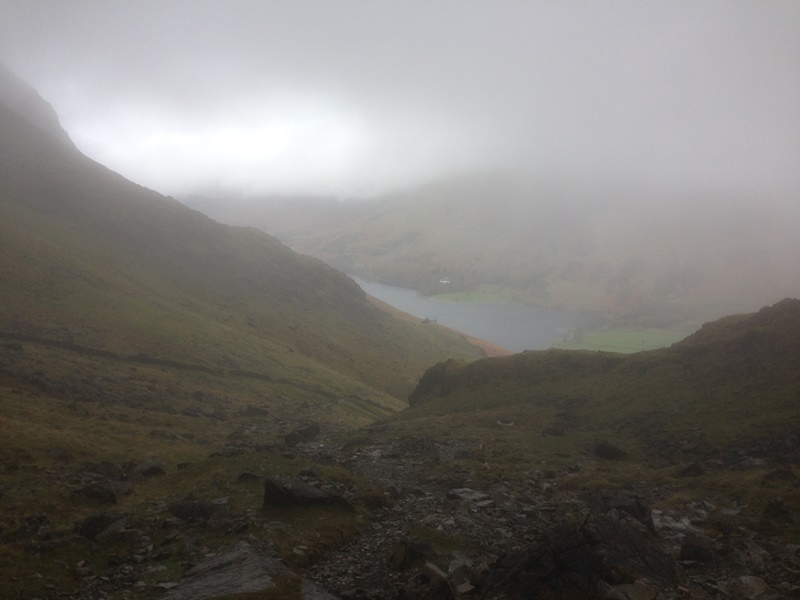 Because our helibags above Scarth Gap were filled amidst fairly dense banks of bracken in early summer the planned flying of them to the site below Haystacks and Gamlin End in late July presented a major obstacle.
Late summer, when bracken spores and bracken ticks are at their height, posed obvious Health and Safety issues to helicopter ground crew  attempting to hook up bags with the downdraught swirling mightily around them. So, we faced the prospect of flying in the next available time slot, in the shorter days of November. The limited hours of daylight urged all concerned to proceed with a little more urgency than at the height of summer, when Phoebus's bright rays were in endless supply (well, sometimes).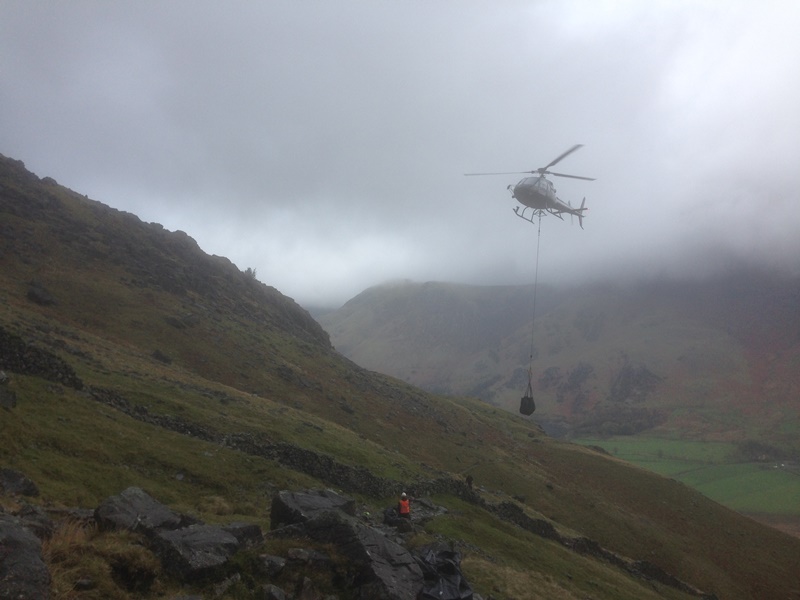 On some occasions we were relying on the rotor blades to blow the mist away, as it hovered annoyingly just on the borderline of visibility, but we managed to eventually fly all 101 bags safely, with a few interruptions when the cloud dropped too low for comfort.
Ironically, once we finished our airlift we enjoyed glorious sunshine on our return to winter tasks. Here at Field Head in Eskdale we positively basked in near tropical radiance as we embarked on our first hedge-laying foray of the season.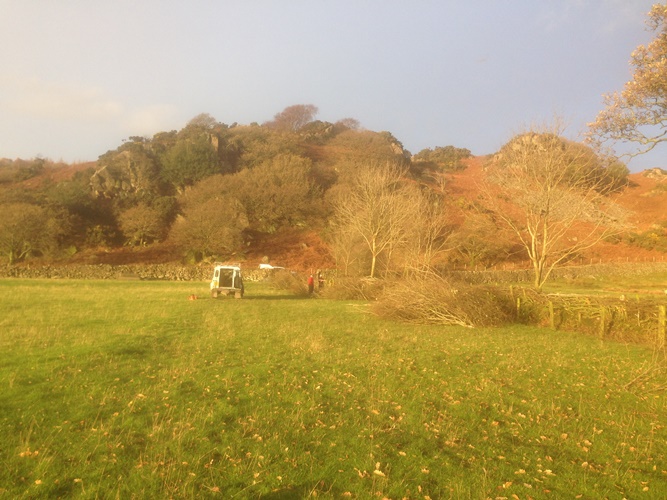 We will return to Buttermere fairly early next year when a regular series of volunteer work parties will quickly use up the bags on the lower sections of Scarth Gap, while a 20m stretch of pitching near the top of the pass have to wait till late spring to be completed.