FIX THE FELLS FUNDRAISER
Join our team NOW and help us to protect the spectacular Lakeland fells from erosion.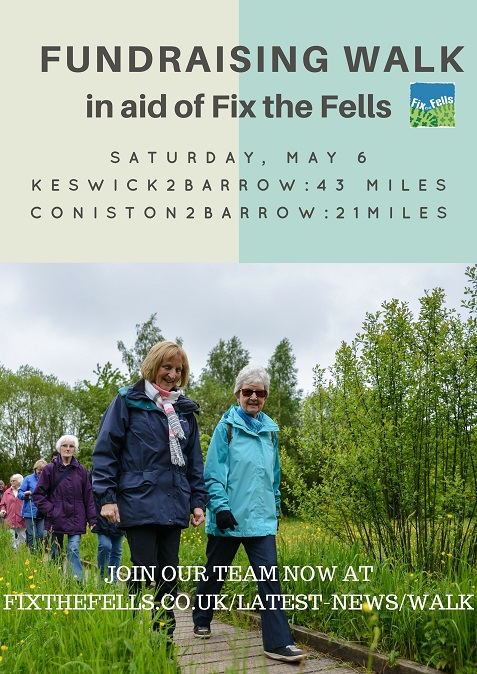 What? Fun walking challenge
When? Saturday, May 6
Where? Keswick to Barrow (43 miles) or Coniston to Barrow (21 miles)
Cost? £10 entry.
Further details? Minimum sponsorship is £80. Participants are responsible for their own transport arrangements to and from the walk.
HOW TO SIGN UP
STEP 1: Visit keswick2barrow.co.uk and register as a member (if you are already a member, simply log-in using your existing account)
STEP 2: Email james@nurturelakeland.org with your member ID.
STEP 3: James will add you to the Fix the Fells "team" on Feb 6.
STEP 4: Pay your £10 entry fee online at keswick2barrow.co.uk via your dashboard.
STEP 5: You're all done! James will email you more details closer to the event.