Work begins to fix remote paths across Lake District  
Higher visitor numbers and extreme weather speeding up erosion on upland paths in the Lake District.
Fix the Fells begin 2022 erosion repair work on remote sections of path at Coniston, Helvellyn, Scafell Pike and more.
Work needed to protect environmentally sensitive upland habitats and prevent scaring on the world-renowned landscape.
The work will be carried out by a team of 22 rangers and 130 volunteers who contributed over 2,200 days to fixing the fells in 2021.
The Fix the Fells volunteer scheme celebrates its 15th anniversary in July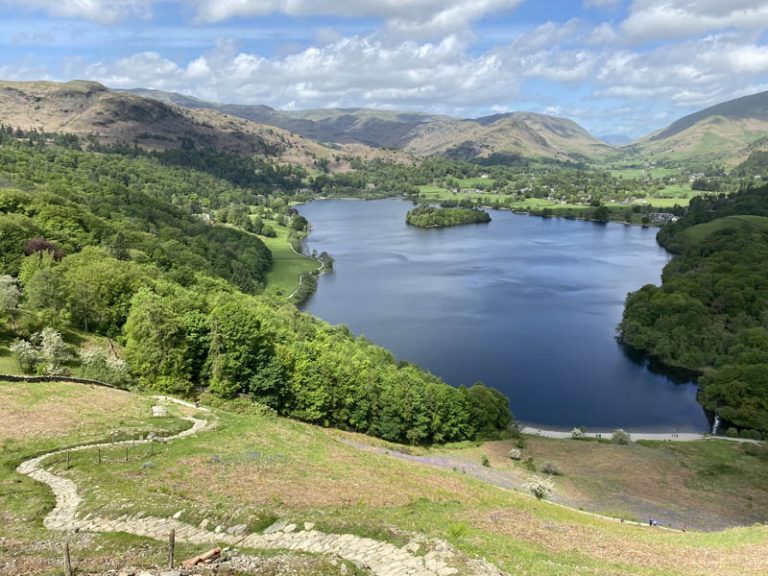 Work is underway to repair paths and prevent damage to the landscape on remote paths in the Lake District World Heritage Site by a team of skilled multi-agency rangers and volunteers.
Work will be carried out all across the World Heritage Site this year, including key paths at Coniston Old Man, Helvellyn and Scafell Pike.  Work is also planned on the popular Coast to Coast route between Borrowdale and Grasmere.
With many people continuing to spend time in nature and stay close to home amidst the cost-of-living crisis and a reluctance to travel abroad, it is anticipated that the paths will again see a high number of visitors in 2022.
A combination of millions of pairs of walking boots, heavy rainfall and gradient means erosion is a constant problem. Repair work is needed to reduce erosion scars and help protect the ecology and archaeological heritage of the beautiful landscape.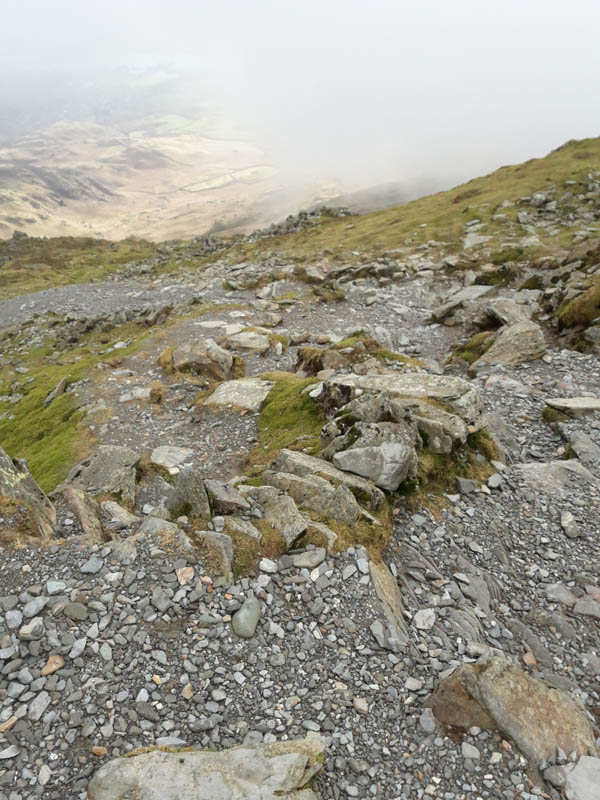 Fix the Fells Programme Manager Joanne Backshall said: "It is wonderful that so many people are enjoying the Lake District fells each year. Now more than ever, we're seeing more people reaping the benefits that spending time in nature can bring.
"Although the mountains will be here forever, they need on-going care.  With so many people using these routes, human-related erosion is spiralling out of control and having a devastating effect on the landscape and wildlife.
"The work we are doing to repair and maintain eroded paths across Cumbria is critically important to protect this iconic landscape and its environmentally sensitive habitats, so that people can continue to enjoy the natural beauty of the Lakes for years to come.
By repairing and creating more resilient paths better capable of managing increasing visitor numbers and severe weather events, Fix the Fells aims to reduce soil, gravel, stone and peat degradation in upland areas.  Their degradation results in the loss of rare upland habitats and species, as well as having an adverse impact on rivers and lakes below as sediment is washed off the fellsides.

Work will include addressing gullying and degradation caused by heavy use and rainfall, installing drains to shed water from paths and defining paths to limit their spread and the resulting damage to thin, upland soils.
Most of the work will be carried out by hand by a team of 23 rangers and 130 volunteers who contributed a total of 2,277 days to repairing upland paths in 2021. They use materials found on the fells, some of which is bagged by hand and then flown by helicopter from as near to the path as possible to exactly where it is needed.  In April this year 288 bags of stone were lifted by helicopter into remote areas for the repairs.
A variety of other methods are also being used, including utilising machines, laying stone flags and planting trees to stabilise fragile areas and block short cuts.  Taking this approach will not only avoid the need for collecting and flying stone but also hopefully develop additional techniques that can be applied to other routes in the future.
With last year's relaunch of the Countryside Code reminding walkers to stick to the paths to help protect crops and wildlife, Fix the Fells are hoping visitors will help prevent further erosion from blighting the Lakeland landscape.
Joanne said: "Everyone can help look after the Lake District while they are out and about enjoying the fells by wearing appropriate footwear, sticking to paths and not being afraid to get your boots muddy by going through rather than around puddles. Stepping to the side to let others pass at a safe distance before returning to the path to continue your walk will also help stop paths widening and wearing down surrounding habitats."
The Fix the Fells partnership, which includes the National Trust, has been repairing paths in the Lake District for over 20 years, and needs over £500,000 each year to fix and maintain 400 miles of paths across the UNESCO World Heritage Site. The project is part-funded until June 2023 by the European Regional Development Fund (ERDF).